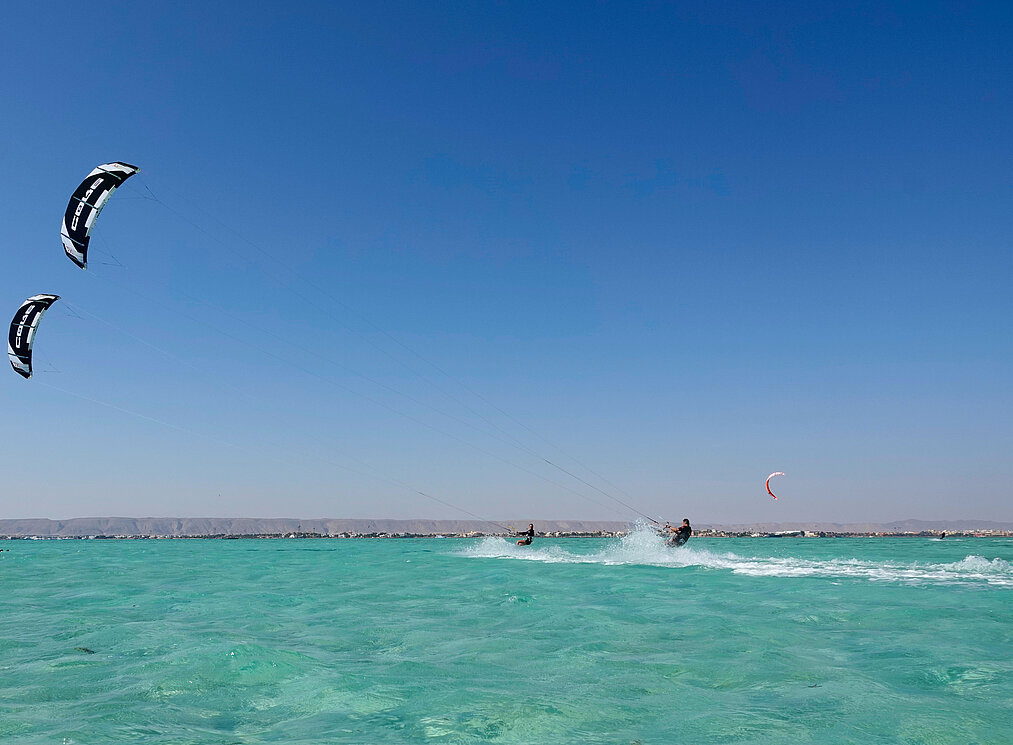 Immense space for all kiters
Immense space for all kiters
Shallow lagoon
Teaching area
Teaching area
Shallow lagoon
Immense space for all kiters
Shallow water lagoon
Teaching area of Osmosis Kiteboarding
5km of pristine shallow water for learning and improving your kiting skills.
Immerse yourself in the vibrant colors of our shallow water lagoon, where all kite lessons at Osmosis Kiteboarding take place. Students and supervisors can easily access this spot by one of Osmosis speed boats, while experienced kiters with storage or rental options can reach the spot by kiting through the deep water. With no obstacles and a sandy water bottom, coupled with consistent winds, this lagoon offers the utmost safety for learning or enhancing your kiteboarding abilities.
One of the standout features of this spot is the immense space it provides, making it an ideal destination for kiteboarding enthusiasts of all levels. Even during peak times, there is ample room for everyone to enjoy this vast playground. Whether you're a beginner, intermediate, or advanced rider, this lagoon serves as the perfect training area.
Furthermore, there's no need to wait for high tide here. The offshore sandbar of Osmosis Kiteboarding ensures there's always water, even on days with extremely low tides. This guarantees that we can offer excellent and safe kiteboarding lessons for all skill levels.
Experience the joy of learning and improving your kiteboarding skills in our shallow water teaching lagoon. With its stunning surroundings, spaciousness, and constant water availability, it's the ultimate destination for kiteboarding enthusiasts.
Facts
Best spot to learn kiting, to progress and enjoy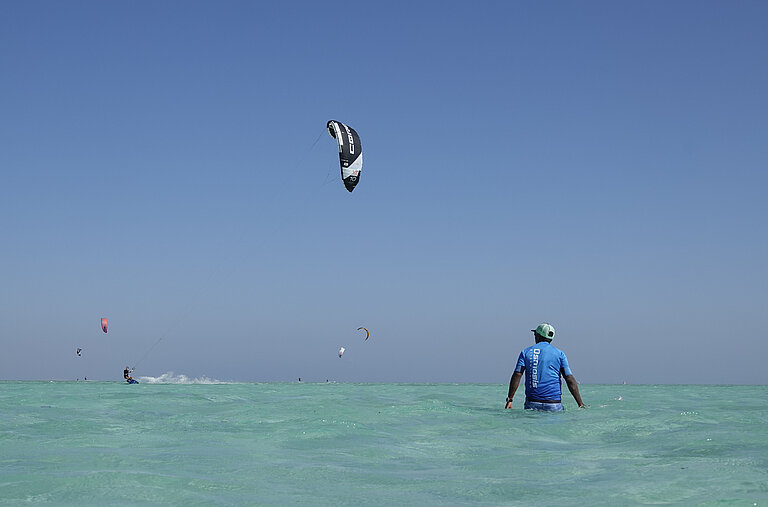 Shallow water lagoon:
Biggest and most beautiful shallow water lagoon in El Gouna
Reachable by kite for advanced kiters
Space to kite for all the kiters from Osmosis
Perfect to learn kiting or to improve your level
Very safe and a lot of space
No obstacles, sandy buttom, stable winds
Teaching area from Osmosis Kiteboarding
Speedboats for lessons and supervisions only
Teaching possible also at lowtide