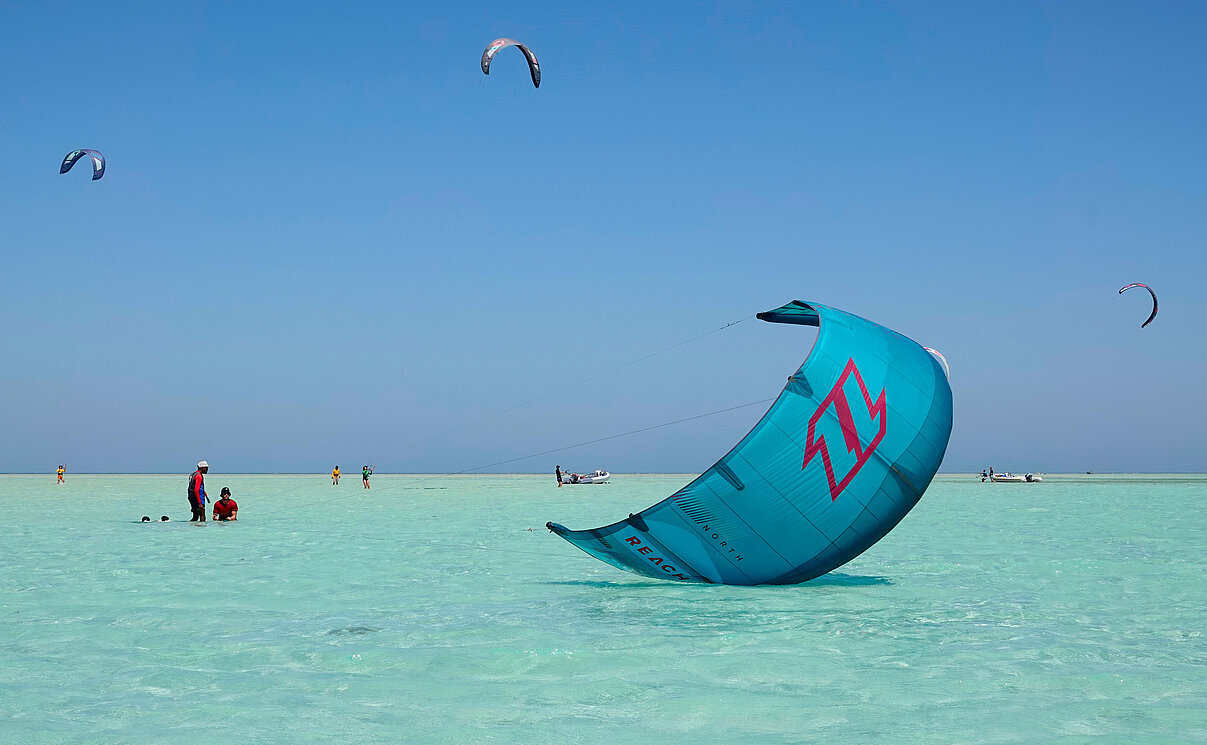 Best place to learn kiting
Best place to learn kiting
Shallow lagoon
For freeriders and students of Osmosis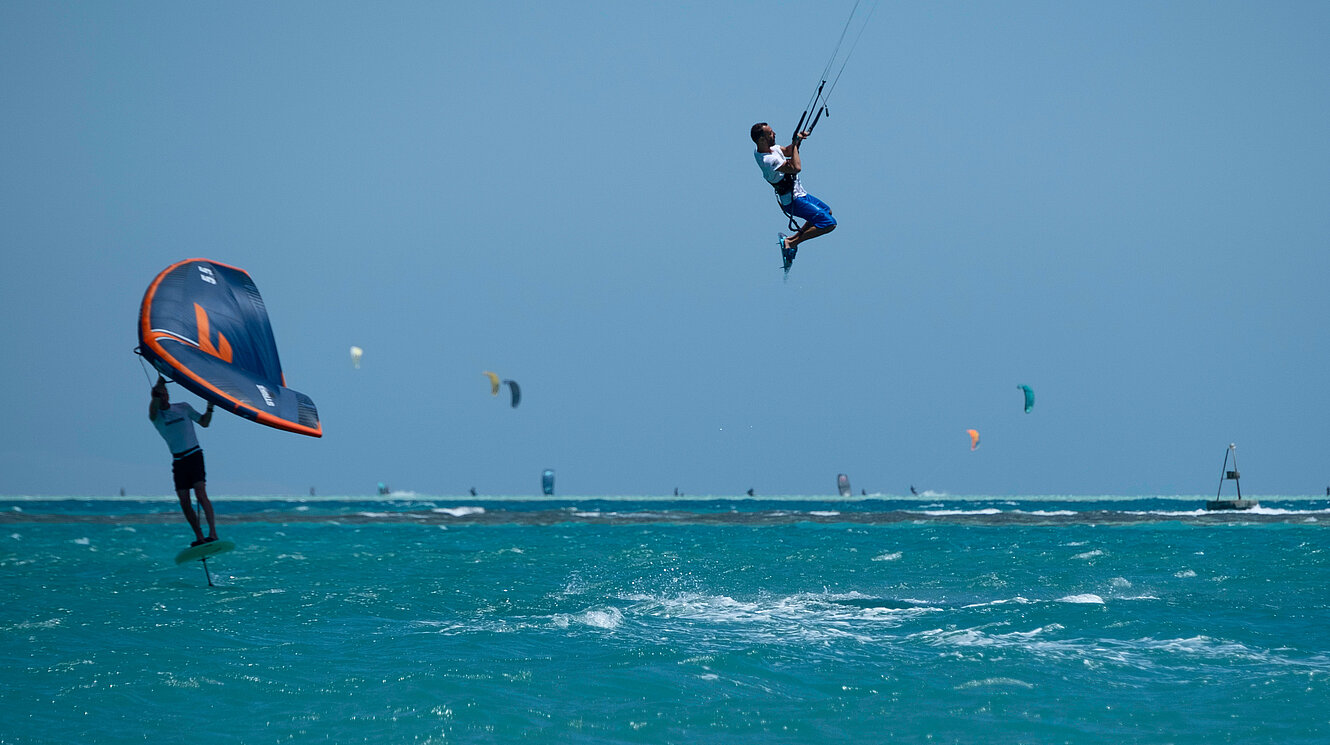 Best to kite, foil and wing
Best to kite, foil and wing
Deep water spot
Directly in front of the hotel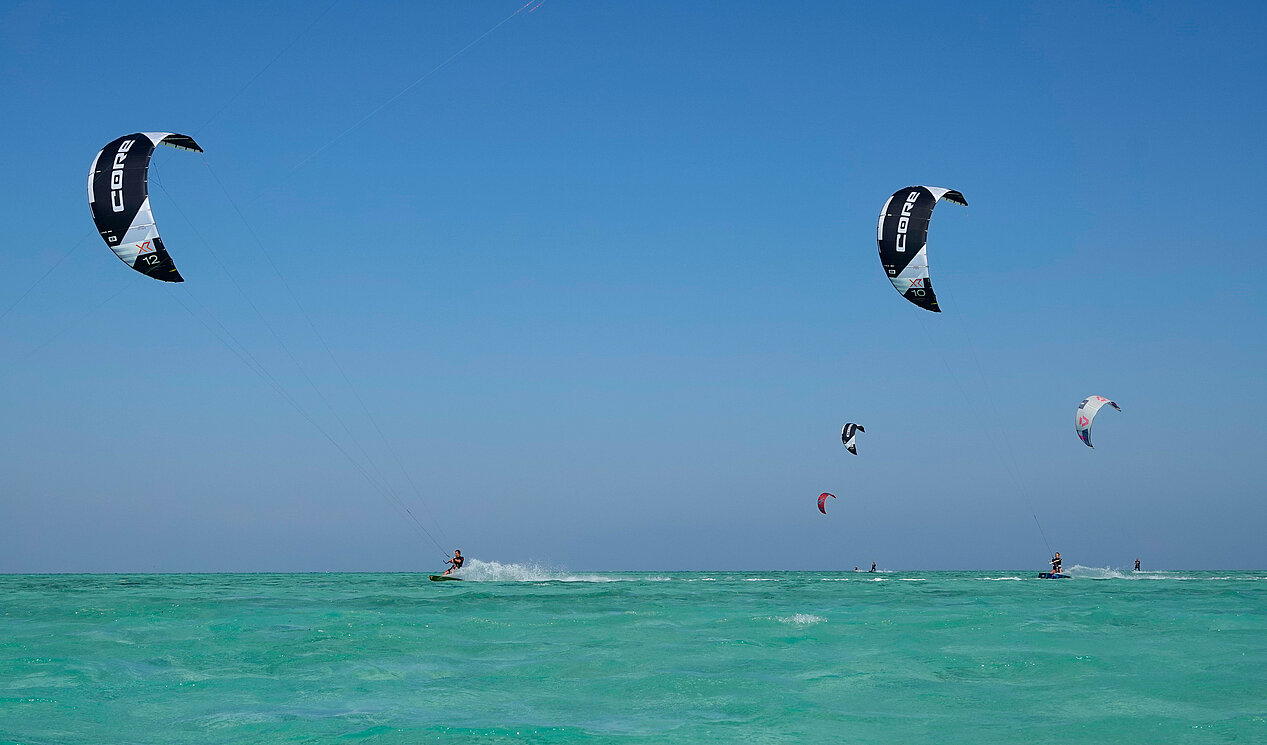 Best place to enjoy kiting
Best place to enjoy kiting
Shallow lagoon
For freeriders and students of Osmosis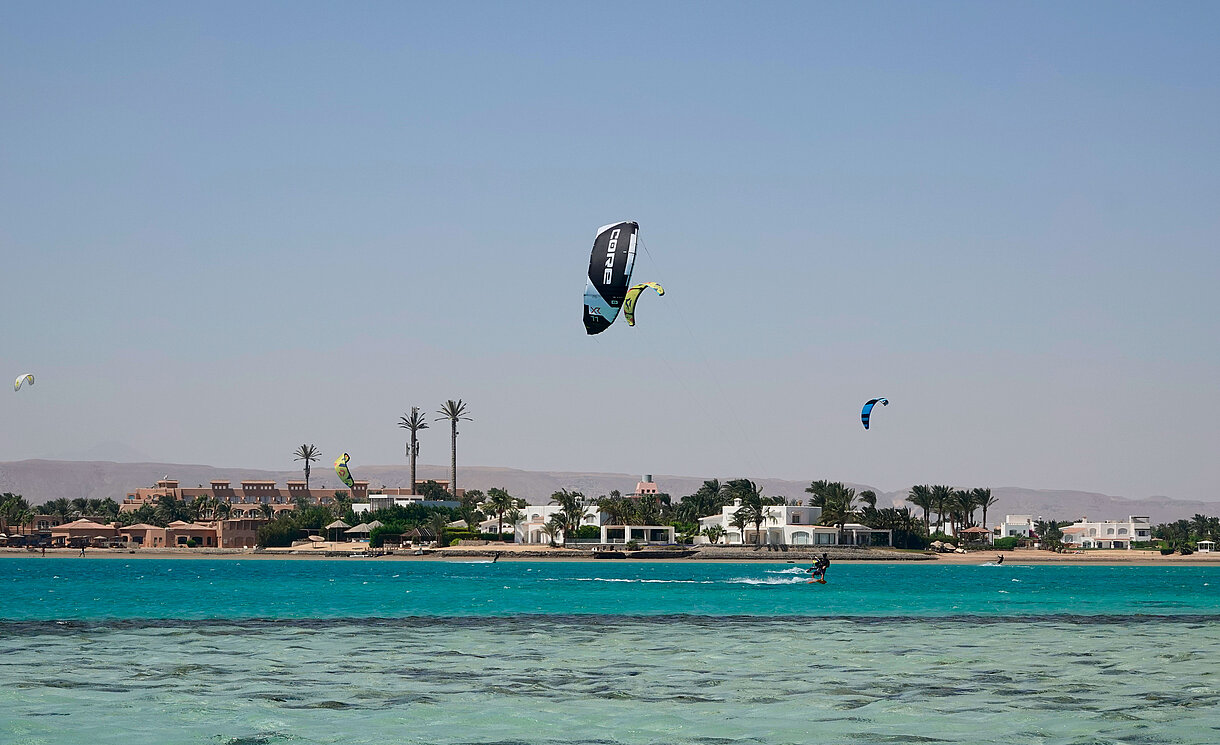 Best to kite, foil and wing
Best to kite, foil and wing
Deep water spot
Directly in front of the hotel
Two kite spots for one center
Kite Spots - Endless Space for Kiting and Foiling
At Osmosis Kiteboarding, you have the opportunity to kite at two distinct spots, which is a unique feature in El Gouna. The first spot is located directly in front of the kite station, providing an incredible playground for more advanced kiters due to its deep water conditions. There is no reef barrier to enter the deep water, ensuring an enjoyable kiting even during low tide.
All this also makes this deep water spot to the ideal place to kite foil and wing foil - out in the channel you find a small wind wave.
The second spot at Osmosis Kiteboarding is El Gouna's largest and most beautiful shallow water lagoon. It is an ideal spot for beginners and intermediate kiters who are still gaining independence. Advanced kiters can reach the lagoon by kite, while students and supervised sessions have the option of using one of Osmosis speed boats.
With an abundance of space and diverse spot choices, Osmosis Kiteboarding offers the perfect setting for a thrilling kiteboarding experience. Whether you're an experienced kiter or just starting out, you'll find the right conditions to suit your skill level.
Discover the variety of our kite spots and immerse yourself in the beauty
Shallow water lagoon:
Boat ride for students and supervisions only
Reachable by kite for advanced kiters (through deep water channel)
Biggest shallow water lagoon in El Gouna
Most beautiful shallow water lagoon in El Gouna
A lot of space for all kiters
Kite courses also possible in low tide
No obstacles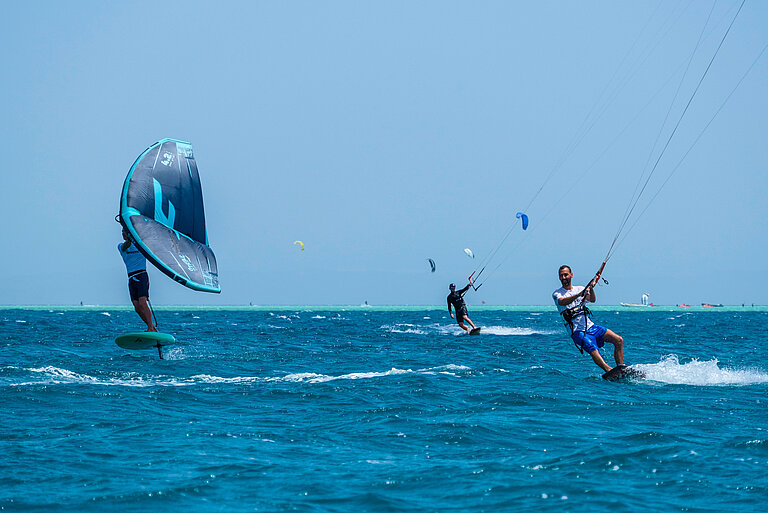 Deep water spot:
Directly in front of the hotel
Advanced spot
Minimum level: safe riding in deep water - going upwind
Free acess to deep water - no reef barrier
Flat water at low tide
Small waves in channel
Rescue boat and surveillance