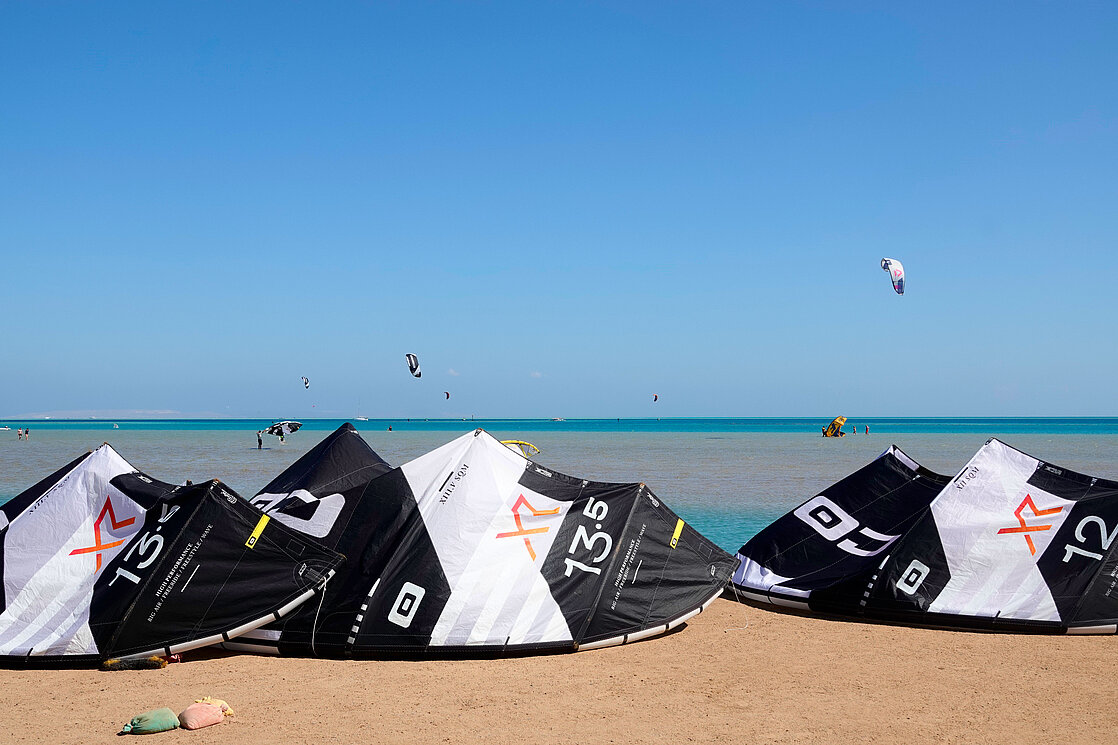 Kite right from the beach
Kite right from the beach
Deep water Spot
For advanced kiters and playground for kite foilers and wing foilers.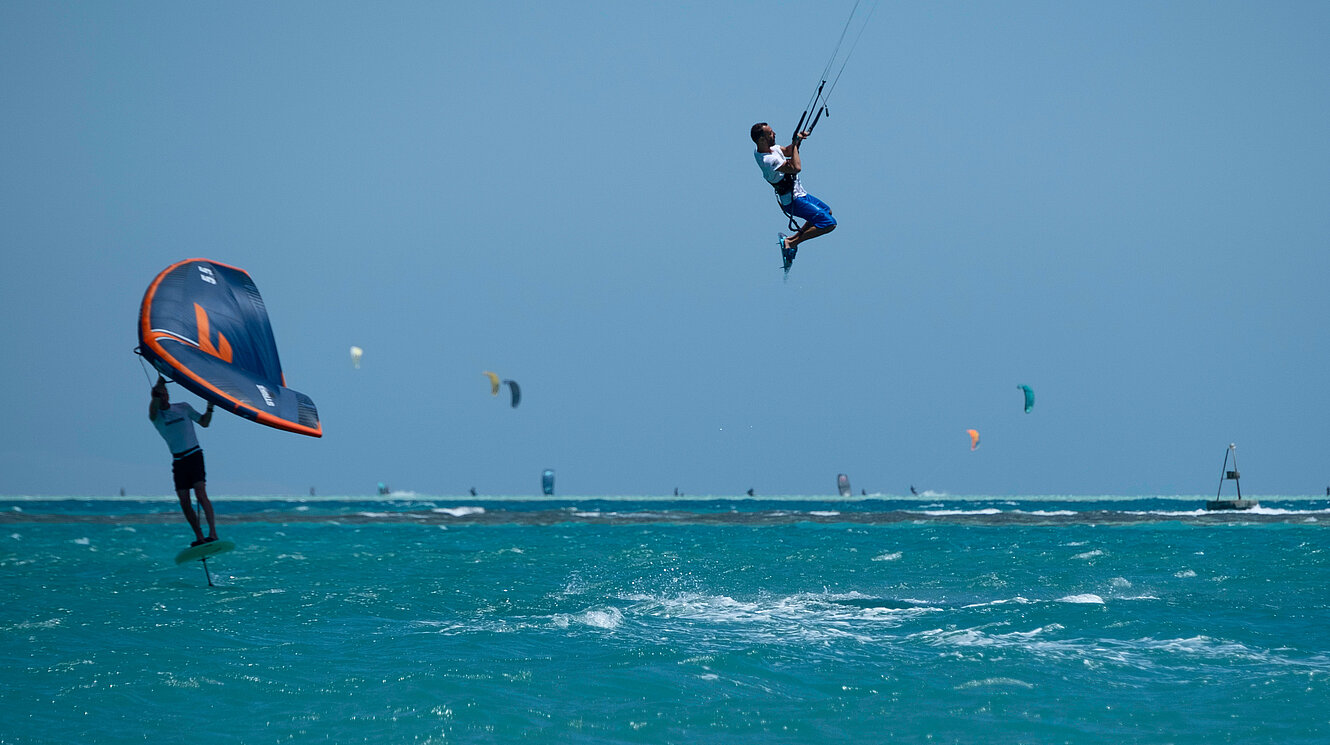 Advanced kiters, kite foil and wing foil
Advanced kiters, kite foil and wing foil
Deep water spot
Kite right from the beach
Deep water spot
Freeride spot in front of the beach
From the beach directly on the water
Autonom freeriders who rent or use the storage and beach sevice can start kiting directly from the beach of the hotel.
After a bit of shallow lagoon it goes straight into deep the deep water.
The exess to the deep water is free - no corals and reef barrier to enter the sea, which makes it safe and easy to kite all times - also at lowtide.
At lowtide the water is very flat, at hightide there is a small wave building up in the channel - welcome to the "wave spot" of El Gouna.
Kiting through the deep water you can reach the large spacious shallow water lagoon to enjoy shallow water and the beautiful colors of the sand bar.
This freeride spot is also the ideal spot in El Gouna for kite foiling and wing foiling.
To fully enjoy the deep water spot, it is essential to possess the following minimum kiteboarding skills:
Proficiency in riding upwind in deep water
Knowledge of one-handed bodydragging and relaunching in deep water
Excellent kite control abilities
Familiarity with safety systems and protocols
If you haven't yet attained these requirements, no worries we have you covered! Osmosis Kiteboarding offers a range of services to facilitate your progress. Choose from our selection of kite courses, private lessons, or supervised sessions, allowing you to embark on a transformative kiteboarding journey tailored to your needs.
Facts deep water spot
Important to know for freerider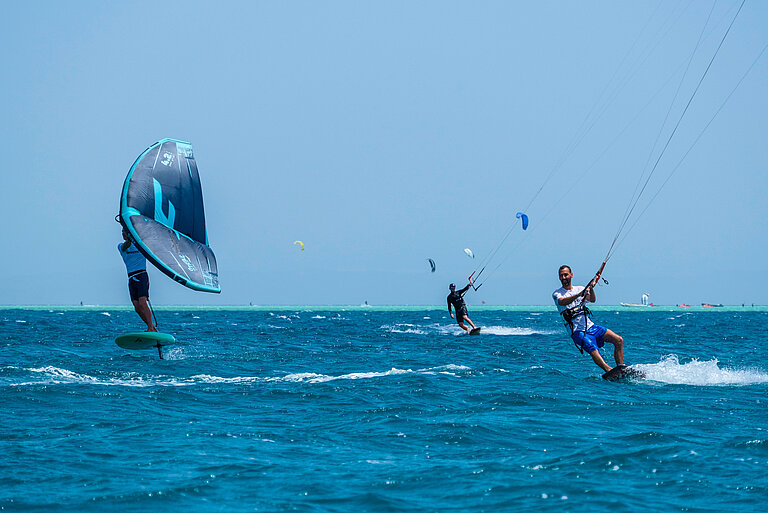 To kite at the deep water spot you need to bring some minimum skills in kiting:
Minimum level is going upwind in deep water
Knowledge of one handed bodydrag and relaunch in deep water
Good kitecontrol
Beeing familiar with saftey system

If you don't bring yet these requirements please check the other services provided by Osmosis Kiteboarding to help you with your progress. There are different options of kite courses, private lessons or sessions of supervisions.