Feedback from different Osmosis guest
in English, French or German
One week kiting with friends
6 friends, 2 insrtuctors and kiting non stop
One group of friends: 2 beginner, 2 already riding a little bit, 2 pros + 2 instructor from Osmosis Kiteboarding
The perfect combination for a lot of kiting and fun on an off the water. We spent hours on the shallow water lagoon improoving all our levels. At the end the pros were jumping, the girls perfectly riding upwind, doing transitions and riding safe in deep water and our 2 beginners totally hooked as well and kiting both directions and even up wind! The highlight was the down winder from the northen beaches down to the sand bar with almost everybody from the group. And of course the DOUBLE-TRIPPLE-MOJITOS in the evenings!
Was a grat week - see you next year!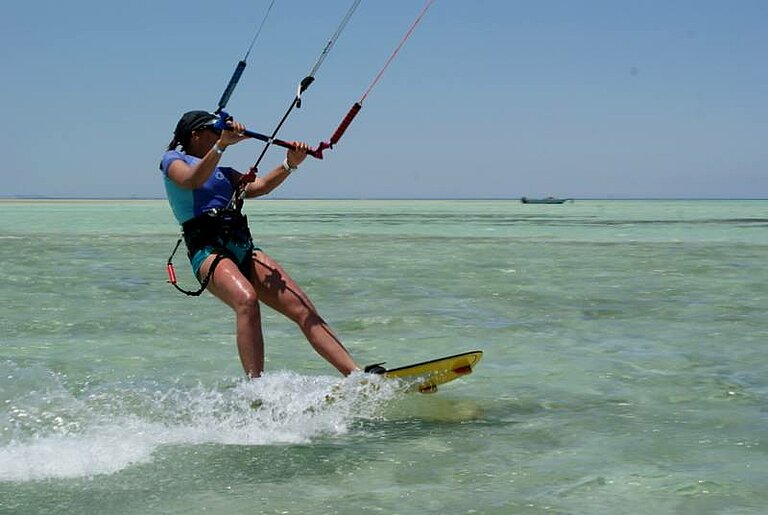 "... and now our whole family is hooked on kitesurfing!"
Kitesurf family from Paris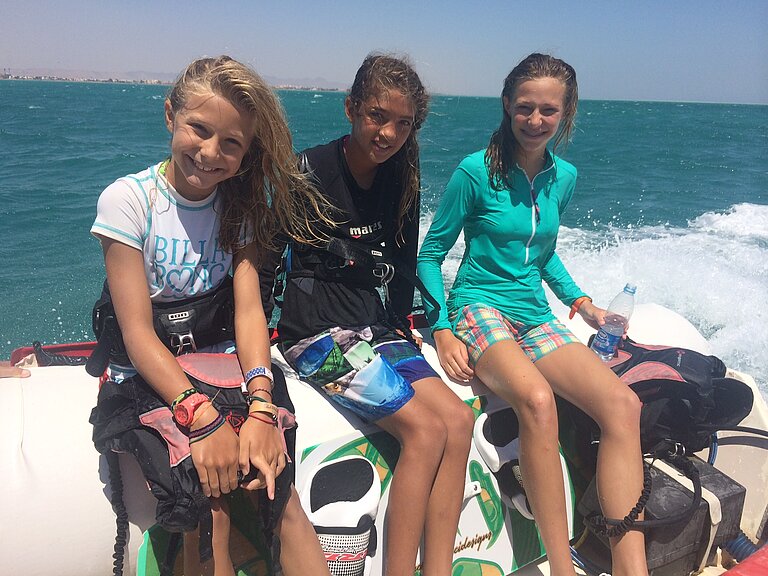 We are a family of 4 - our two girls are 13 and 10. The dad in our family has been a kite-surfing since several years and has always dreamt of the rest of the family getting a taste of his favourite sport. So we made a family deal that we would all try kite-surfing under certain conditions : safety first - a spot where the children would be totally safe to learn; avorable weather conditions - warm water, constant winds, no waves, shallow water; a good kite-surf school - professionals with good material, boats and big smiles! And last but not least - a nice place to visit, not too far from europe. After much research we chose the Osmosis kite-surfing school in El Gouna. 2 weeks of non-stop kiting, very welcoming team, great instructors, ideal spot for beginners and families as well as for confirmed kiters. Perfect choice of location for us – good snorkelling, restaurants and a trip to Luxor completed our very sporty holiday. A big thank you Osmosis – our whole family is now hooked on kite surfing !
"... perfektes Schulungskonzept."
"... sensationell, wunderschön und bereits wieder gebucht!!"
... perfektes Schulungskonzept: Ihr habt mir Kiten beigebracht!
Mit dem Boot raus auf die traumhafte Sandbank, karibische Zustände und dann mit einer grandiosen Windausbeute. Der Spot von Osmosis ist unbeschreiblich schön und mit dem Stehrevier draußen nicht nur für Anfänger perfekt. Ich war im Schnitt 4-6 Stunden am Tag auf dem Wasser. Besonders cosy: das Team. Auch beim Supervising, ich fühlte mich immer betreut und auf eine sehr charmante, souveräne Art ist es sehr familiär.
Tolle Menschen aus Frankreich, Italien und Belgien kennengelernt, ahh und Österreich.-)).
Fazit: Sensationell, wunderschön und bereits wieder gebucht. Danke!!!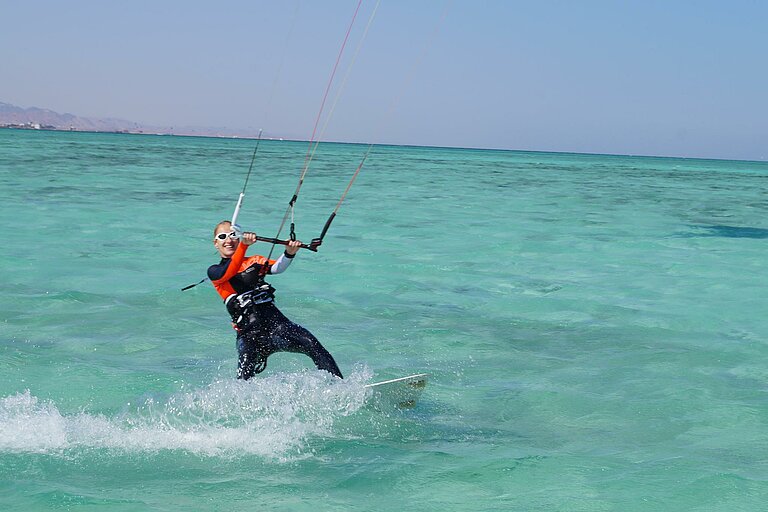 Meine Kiteerfahrung bei Osmosis
"... und dann ging es nur noch um eines: Kiten, kiten, kiten .."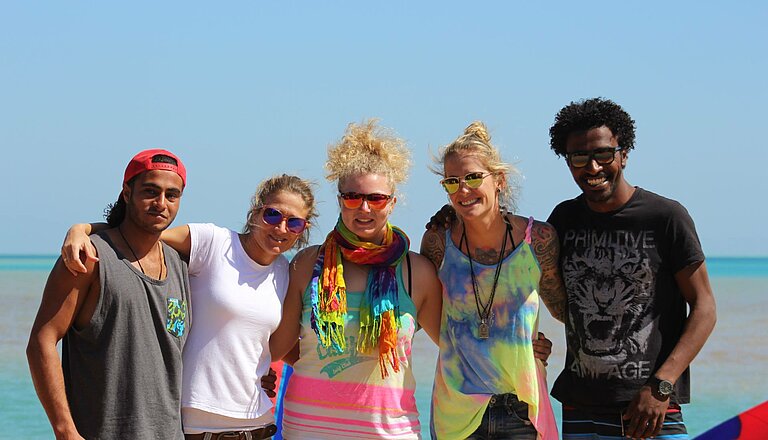 Endlich wieder nach Ägypten und zwar nach El Gouna. Direkt im Hotel Club Paradisio ist eine kleine aber grossartige Kiteschule: OSMOSIS KITEBOARDING.
Ich bin Josi aus Hamburg. Ich habe vor Jahren schon mal einen Kitekurs angefangen, mich jedoch sehr unsicher und nicht so gut beraten gefühlt. Nach einem Sturz, bei dem zum Glück nichts passierte, entschied ich mich damals gegen das Kitesurfen. Doch ich habe die Idee, das Kiten zu erlernen, nie so richtig aus dem Kopf bekommen.
Nun sollte es endlich so weit sein! Ich sprach die Kiteschule an und wurde direkt mit offenen Armen empfangen und gleich super beraten und positiv bestärkt, es einfach (noch)mal zu versuchen.
Das Team von Osmosis Kiteboarding war so freundlich und kompetent, dass ich mich dafür entschied es nun bei ihnen zu versuchen!
Mir wurde meine liebenswerte Kitelehrerin vorgestellt, die direkt einen beruhigenden und kompetenten Eindruck auf mich machte und mir somit die Sicherheit gab, die ich brauchte. Am Ersten Tag ging es dann ab zum wirklich außergewöhnlich schönen Kitespot. Eine Sandbank wie aus dem Bilderbuch. Weißer sandiger Grund und hell türkises Wasser. Nach dem Kiteaufbau ging es in erster Linie wieder darum, die Kitekontrolle wieder zu gewinnen. Die Angst von meiner lang entfernten Erfahrung saß mir noch tief in den Knochen, doch merkte ich wie gut auf mich aufgepasst wurde und wie einfach alles sein kann!
"Endroit idéal pour le kite pour toute notre famille .."
Kite en Egypt pour toute la famille: Osmosis Kiteboarding en El Gouna
Nous venons à Osmosis Kiteboarding depuis 7 ans et chacun d'entre nous y avons appris le kitesurf. Au début au sein du Club Med nous continuons à venir malgré sa fermeture, ayant trouvé avec Osmosis Kiteboarding un endroit idéal pour l'initiation et le perfectionnement au kite pour notre famille. Max qui a 17 ans a commencé à l âge de 10 ans et maintenant se perfectionne (back loop, kite loop, sauts et bien d'autres choses encore). Simon, 13 ans, se perfectionne aussi aux sauts dans ce paysage fantastique. Et cette année initiation pour Karl, 7 ans. El Gouna et l'école d'Osmosis Kiteboarding est superbe pour partager des sessions sur l'eau avec toute notre famille (Papa, Maman et les 3 garçons). Osmosis a toutes les techniques, matériels et instructeurs pour sentir ses enfants en sécurité et du coup se sentir bien sur l'eau en tant que parents.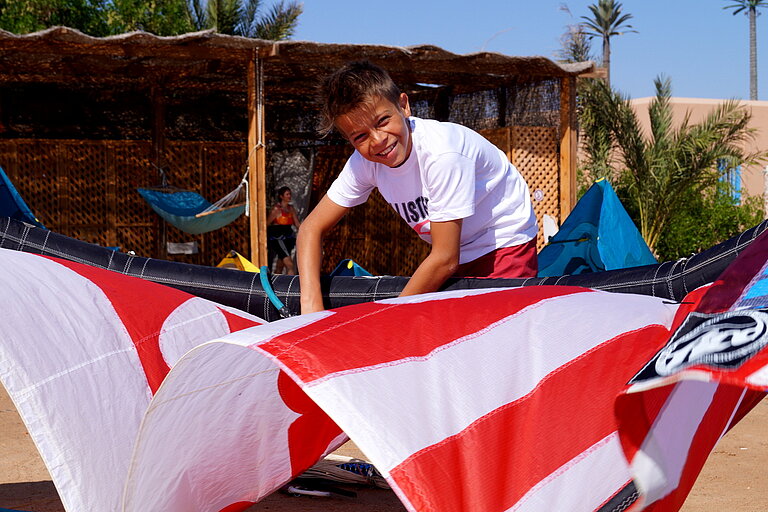 "Wir haltens kurz: wir kommen wieder, keine Frage!"
"... Schon allein die Bootstour zum Spot war für uns ein Highlight."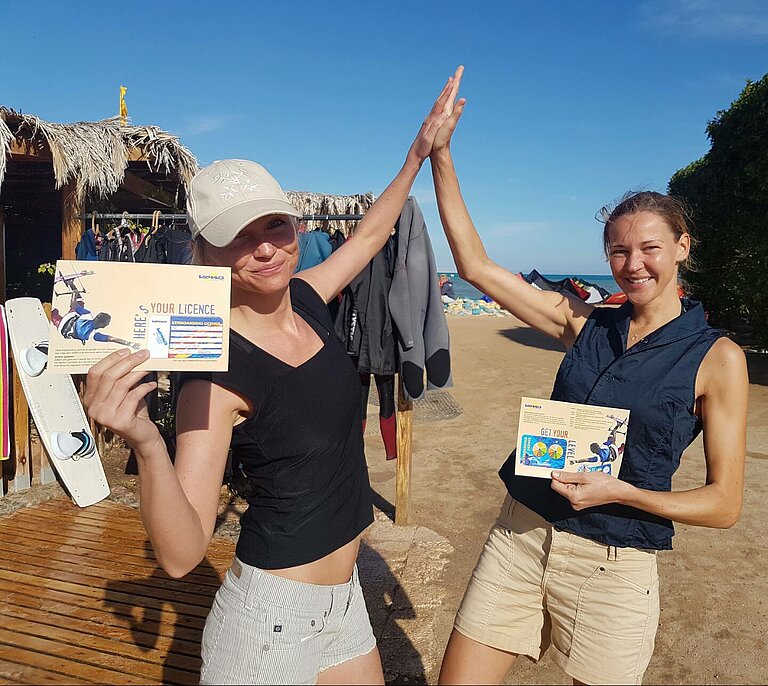 Vielen lieben Dank für die tolle Zeit mit euch!
Ein ganz großes Lob an das Team und vor allem an unseren geduldigen Lehrer Taha, der sich motivierend auch über noch so kleine Fortschritte mitgefreut hat ;-)
Mit maximal 4 Schüler pro Lehrer bekommt jeder seine Aufmerksamkeit. 3 Stunden Kurs heißt auch effektiv 3 Stunden im und auf dem Wasser. Schon allein die Bootstour zum Spot war für uns ein Highlight. Das Team war immer super vorbereitet auf die unterschiedlichsten Wetterbedingungen zwecks Kleidung & Equipment.
Soweit es die Wetterverhältnisse hergegeben haben, wurden Langschläferfrühstücksgenießersonderwünsche erfüllt.
Wir haltens kurz: wir kommen wieder, keine Frage!
Bis November & liebe Grüße von Julia & Manja
"Best kitesurfspot in El Gouna ...
.. top conditions for all levels!"
Best kitesurfspot in El Gouna !
Top conditions for all levels... plenty of space on the water and super helpful staff. No hasards or stones, just sand sand and more sand. If you want to learn to kitesurf, the staff will take you with a small boat away from the other kiters. Absolute safety. And afterwards...a beer in Paradisio Hotel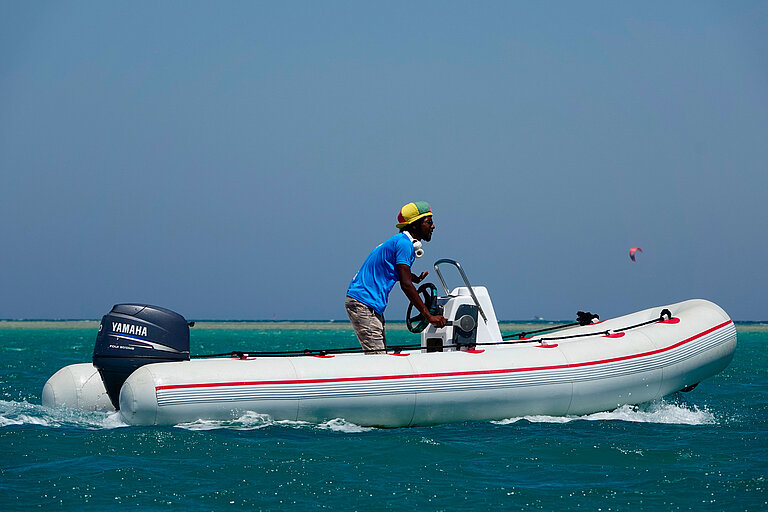 Hydrofoilen in El Gouna
"... das perfekte Anfängergebiet in Ägypten."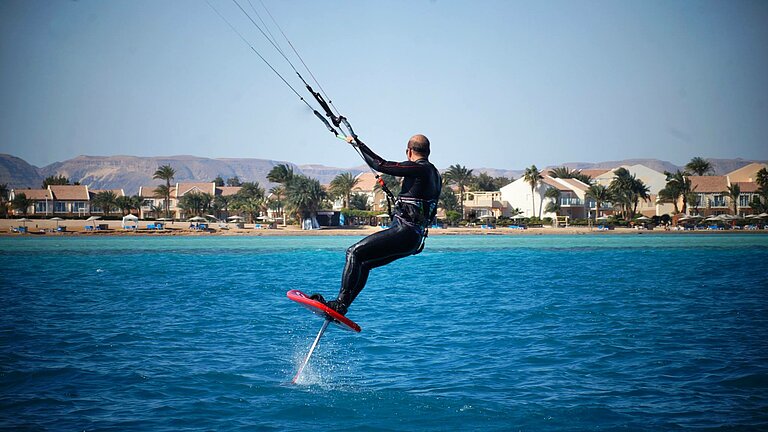 Wir sind im Club Paradisio in El Gouna zum intensiv Kitefoilcamp. Ja mal All Inclusive, aber was tut man nicht alles für das perfekte Anfänger Gebiet. Beim Hotel dabei ist die Kitestation Osmosis Kiteboarding, die direkt vor unserer Foiltrainingsarea liegt und es gibt alles was das Kiterherz begehrt. Egal ob bei Ebbe oder Flut, erstreckt sich nach einer 80 Meter breiten vorgelagerten Sandbank ein Channel der ideal ist zum foilen trainieren oder anfangen. Und je besser du wirst, desto mehr kannst du die Area nutzen und auch in den zweiten Channel fahren und so wunderbar den Up- und Downwindkurs üben. Und das Rescue Boot ist sofort zur Stelle.
Fazit - Wenn du dem Winter entfliehen möchtest, viel Platz und ein super Gebiet zum Hydrofoilen suchst, dann komm zur Kitestation Osmosis im Hotel Club Paradisio. Um die Kitestation zu nutzen, kannst du auch von außerhalb kommen. Du wirst wunderbar betreut und hast genug Platz zum anfangen oder trainerin, mit deinem Foilboard.
Fazit: sehr zu empfehlen
"... wir fühlen uns echt sehr wohl und vor allem auch sehr sicher!"
Unglaublich coole Station!
Wir fühlen uns echt sehr wohl und vor allem auch sehr sicher bei Osmosis, da man immer den Eindruck hat der Spot wird total überwacht. Das Rescueboot ist immer schnell zur Stelle wenn es mal nicht so läuft wie man will und es wird einem nie ein "Vorwurf" gemacht wenn man mal down-wind Richtung Hurghada abtreibt.
Das Material ist sehr gut toll ist, dass man immer eine gute Beratung bekommt was für Schirmgröße , welches Bord und wie so der Windverlauf aussieht. Es wird bei der Beratung auch das individuelle Level mit berücksichtigt.
Rundum eine absolute TOP Adresse und nach dem 4. Besuch der gerade letzte Woche war ist der 5. Besuch bereits gebucht.
Fazit: sehr zu empfehlen !!!!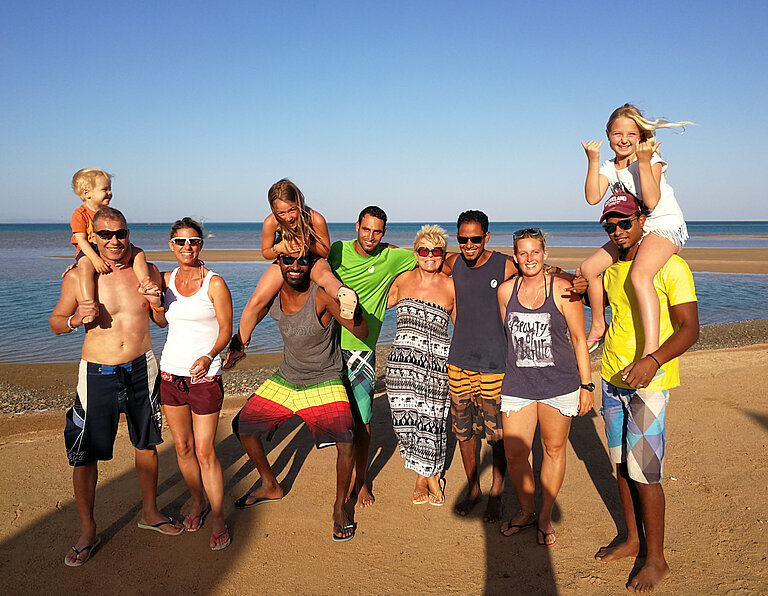 2nd great visit to Osmosis 5*
"... once again a great time..."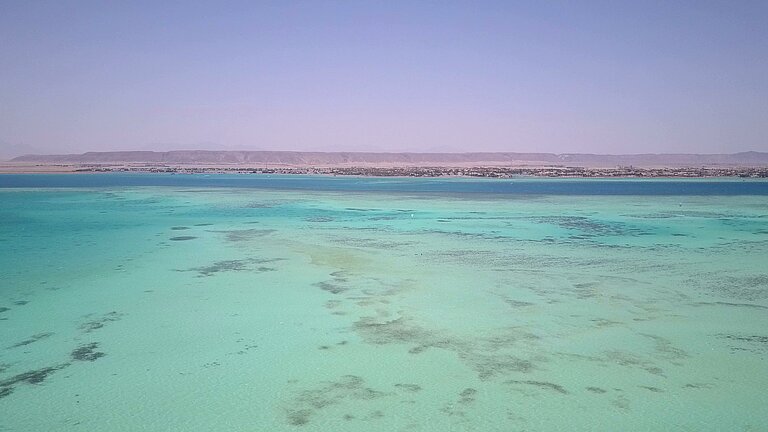 We have recently returned from our 2nd visit to Osmosis..
...once again a great time.. all the staff are friendly.. attentive and proffessional..
my husband had some great kiting days and on low wind days had some foil lessons which he loved..
my son had a few private tuition lessons with Mohammed and again fantastic tuition...
a great spot we love it here and hope to be back again next year ...

"... hier passt einfach alles ..."
"... hier passt einfach alles..."
Wer in El Gouna zu Gast ist und auf der Suche nach Action ist geht zu Osmosis Kiteboarding.
Hier passt einfach alles. Von der unkomplizierten Kontaktaufnahme, über das nette Personal und top Material, bis zum Lernerfolg.
Ich komme definitiv wieder!!!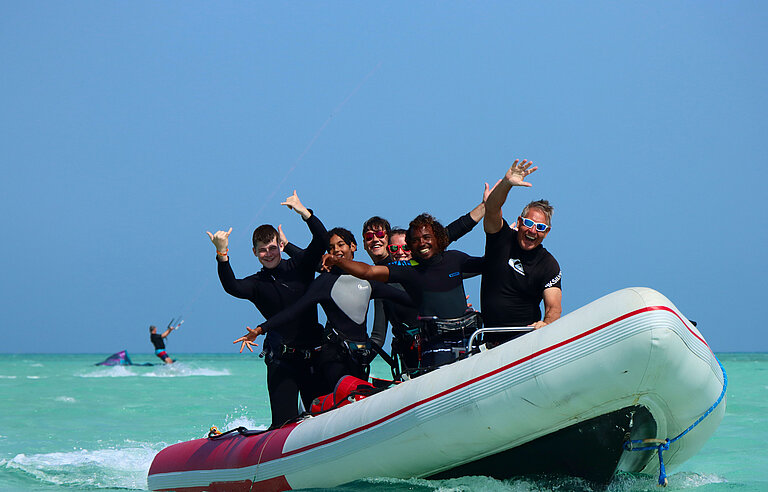 Learn to Kite
"... ich hatte eine super Woche..."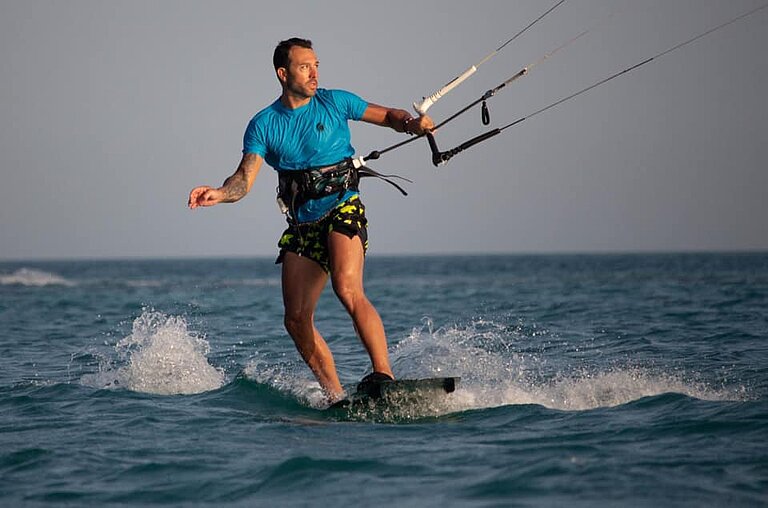 Eine volle Woche Training um kiten zu lernen!
Ich kann Osmosis absolut weiter empfehlen!
Ich hatte eine super Woche mit dem ganzen Team!!!
Top Top Top
Immer gerne wieder