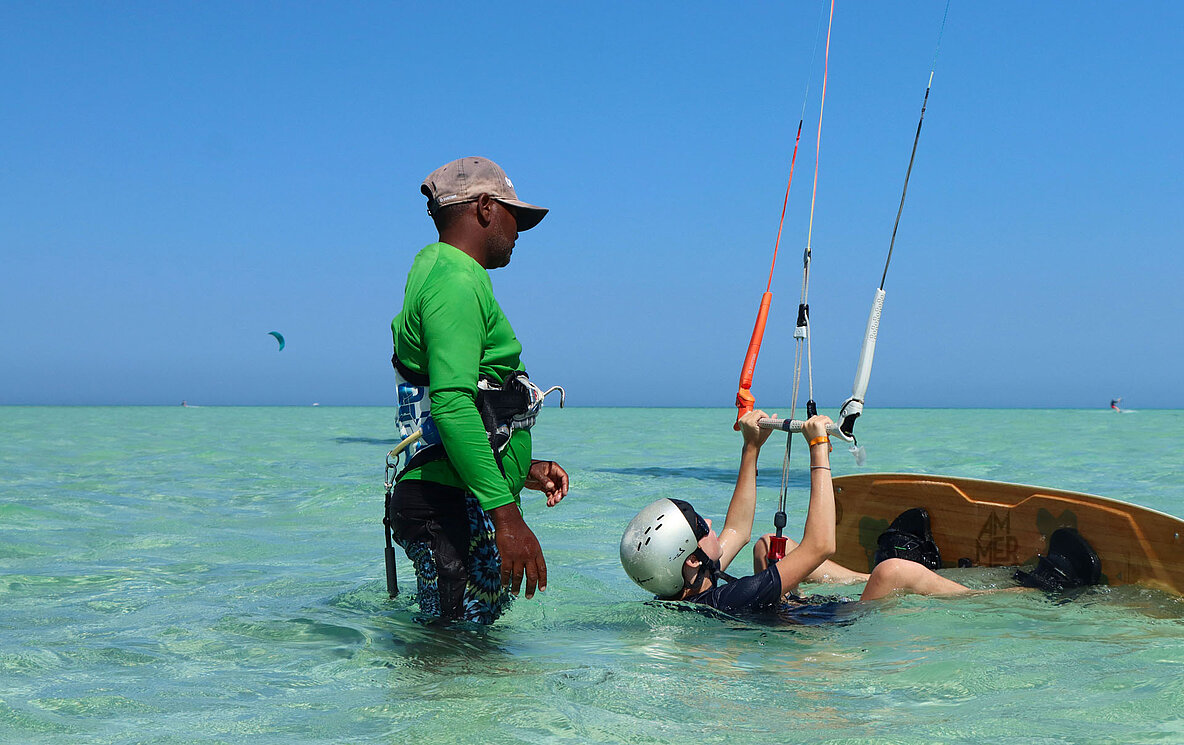 Get back into kiting
Refresh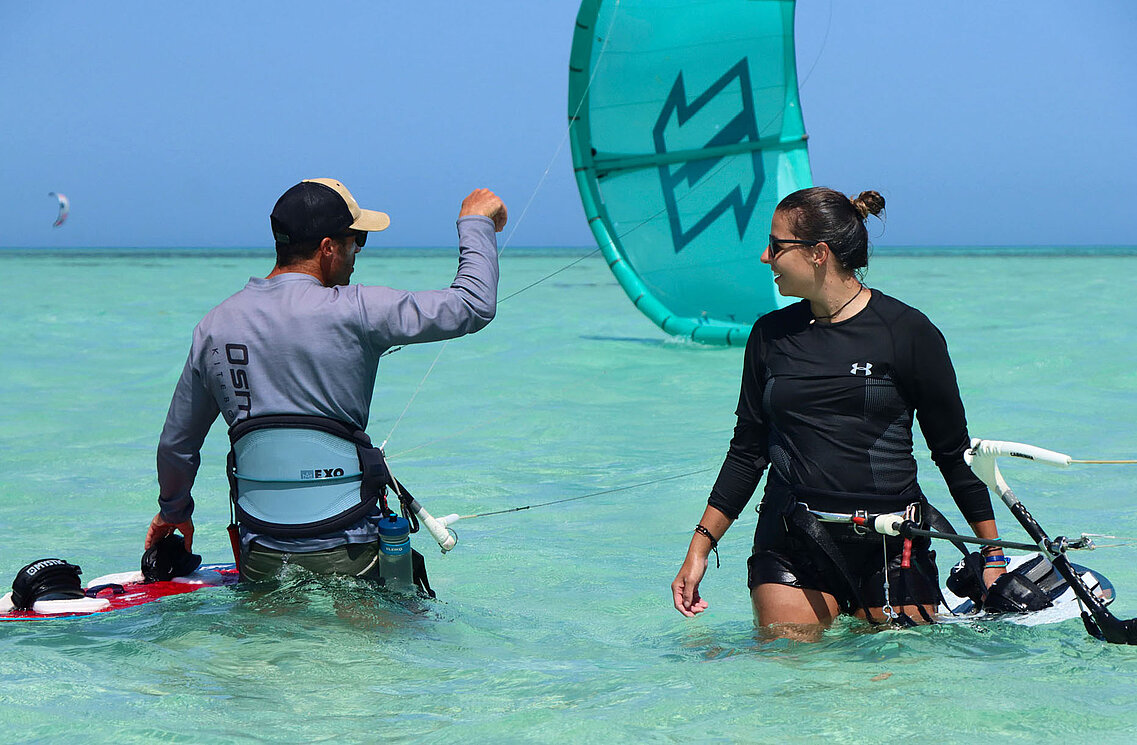 Improve your level
Advanced
Refresh / Advanced course
To improve the kite level
A resfresh course at Osmosis Kiteboarding is the perfect way to find your way back into kiting. After checking your level and refreshing your existing kiting skills this course will start were you left of at your last course.

The advanced course is for kite students who are already riding save in both directions.
In this course the main focus will be on your riding style, improving your upwind technics or transitions. Also first jumps or tricks can be a target during this course and we will try to push you to the level that you can maybe start to kite in deep water. The goal is to make you an independent and autonomous kiter at the end of your stay.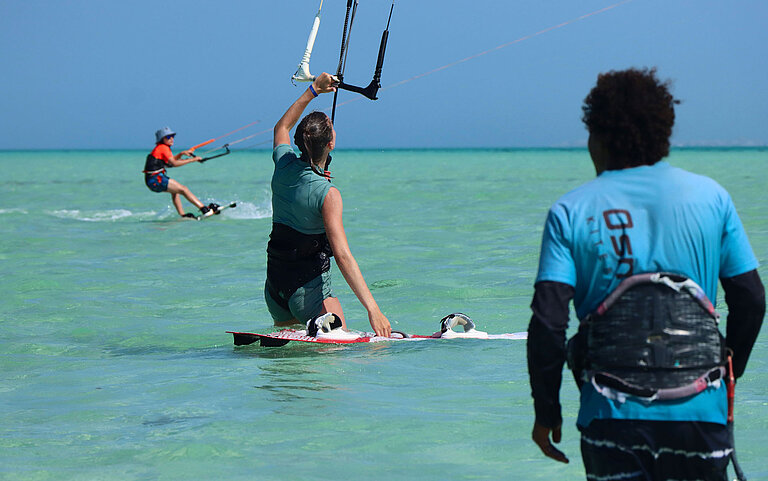 Refresh course
Level check
Refresh your skills
Re - start were you left off at your last course
Progess:

in kite control
water starts
first riding

During group lessons there will be also alone practice time

COURSE RESERVATION
Advanced course
Level check: riding safe in shallow water should not be a problem for you
Progress in different basics for example:

Going better upwind and transitions
Switch and first jumps
Work on your style
Kiting back through deep water

During group lessons there will be also alone practice time

COURSE RESERVATION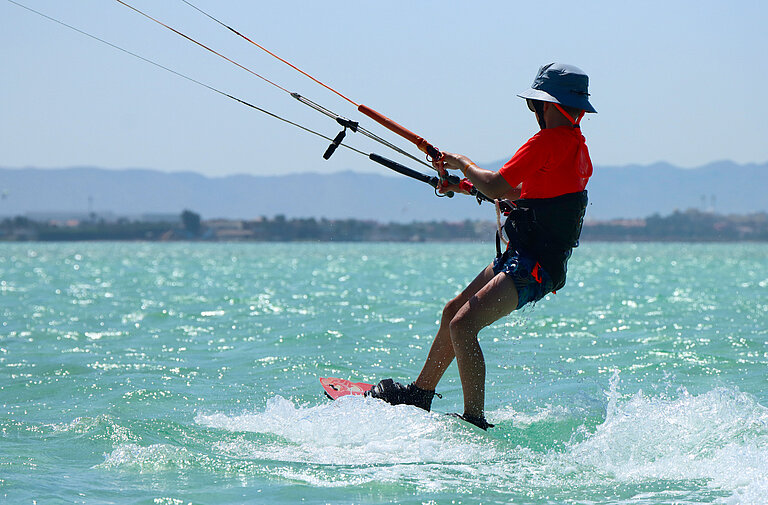 Prices Refresh / advanced courses
Per person including equipment
Refresh / Advanced courses on shallow water lagoon

| | |
| --- | --- |
| Refresh/Advanced | Group course |
| 3h | 155,00€ |
| 6h | 290,00€ |
| 9h | 390,00€ |
| Supplement 3h | 96,00€ |
Private and semi-private on shallow water lagoon

| | | |
| --- | --- | --- |
| Refresh/Advanced | Private | Semi-Private |
| 3h | 230,00€ | 195,00€ |
| 6h | 425,00€ | 360,00€ |
| 9h | 550,00€ | 490,00€ |
| 12h | 700,00€ | 610,00€ |
Prices private advanced coaching
Per person including equipment
Advanced coaching at deep water spot

| | | |
| --- | --- | --- |
| Private coaching | Private | Semi-Private |
| 1h deep water spot | 80,00€ | 65,00€ |
| 2h deep water spot | 155,00€ | 120,00€ |
| + 1h deep water spot | 70,00€ | 55,00€ |