First steps into kiting
Beginners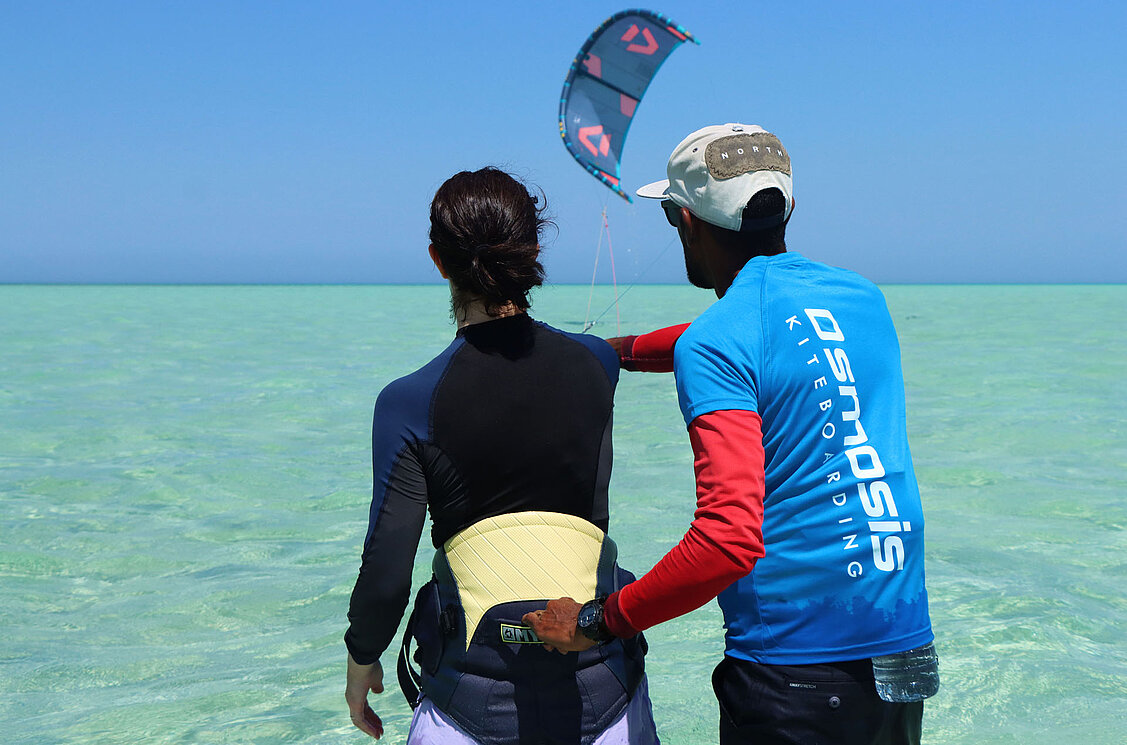 First steps into kiting
Beginners
Beginner Lessons
Learn to kite
As Kiting is a water sport at Osmosis the students will be in the water from the fist second of the kite course.
No land kite flying on the beach.
With suitable small kites all exercises take place on the big shallow water lagoon which is reached by speed boat.
12h is a good start to set the basics for a kite career.
In general, after 12h the students are having good basic skills to handle kite and board.
Some will be able to ride already, some will be doing waterstarts and others are happy to be able to hadle kite and board but the most important aspect is that there is fun and progress.
Everone has a different learning speed and the instructor will adapt to yours.
Beginner course facts
Content of the 3h sessions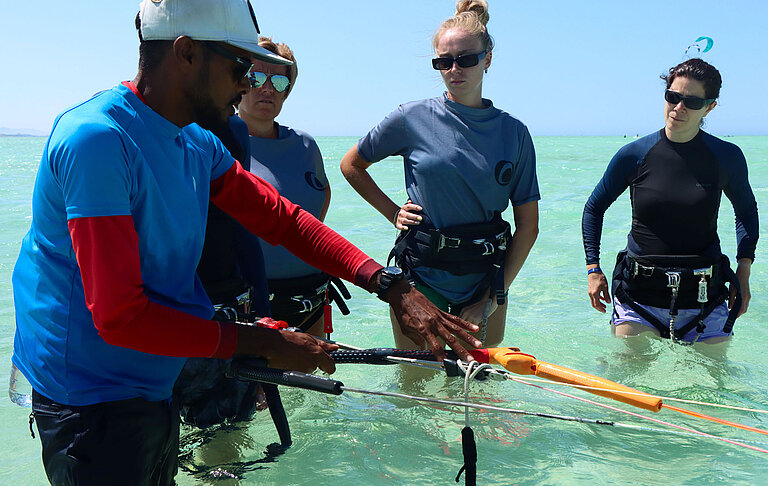 First Session of 3h:
Introduction Theory (in the water) of wind window, safety and spot
Set up of the equipment and safty system
First flying excercises (getting to know the wind window)
Controlling the kite with one hand
First body drags to feel the power
Satey system (Quick release)
Second session of 3h:
Repeating the kite flying exercises
Relaunching the kite
Body dragging downwind and upwind
Water start exercises preperation for water start
Water start with the board
Getting up on the board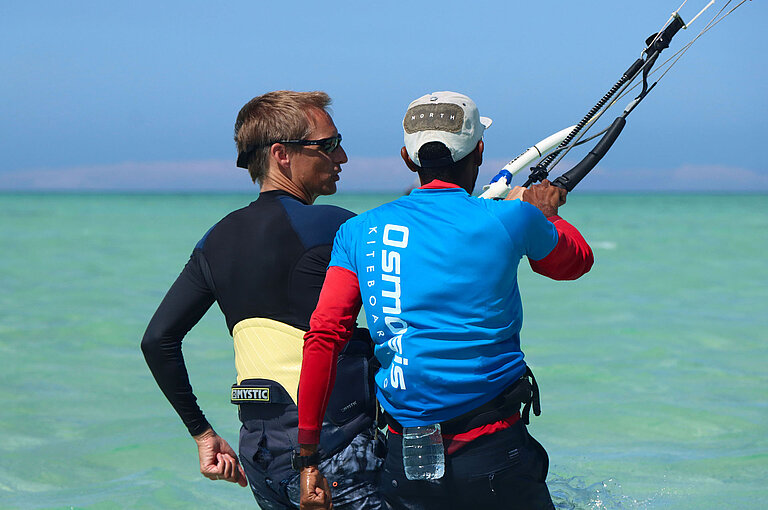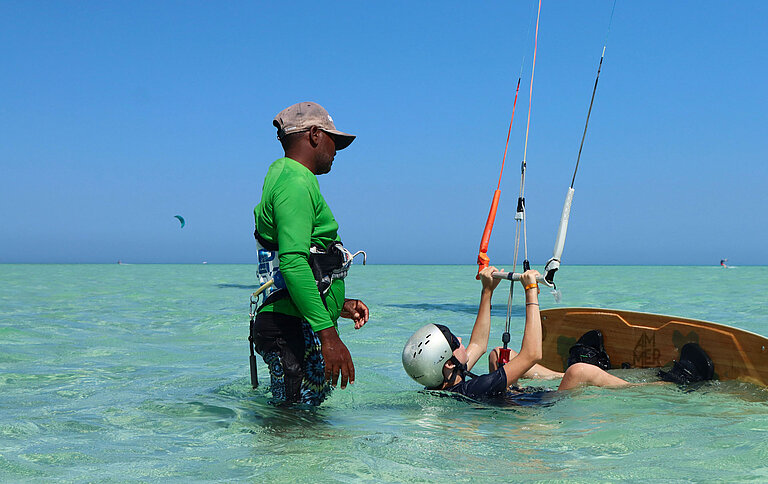 Third session of 3h:
Repeating water start excercises
First small rides
Getting very controlled in water starting
Walking back one handed with kite and board
Fourth session of 3h:
Safe waterstarts
Safe handeling kite and board in all different kind of wind conditions
Learning to keep the power in the kite
Understanding the edge of the board - how to reduce and gain speed
Riding first meters, maybe in both directions, maybe just in one direction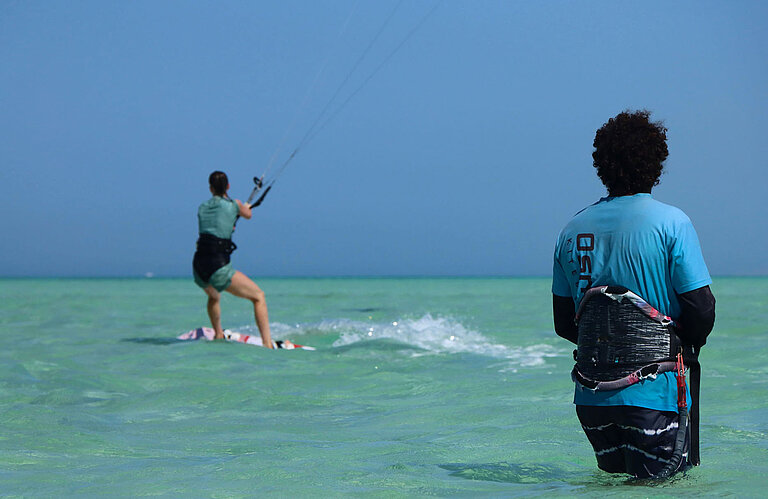 Attention:
The above is a general description. Kitesurfing is a sport depending on nature. All excercises will be addapded to the conditions of wind, weather and tides and to the students as everyone is learning differently.

COURSE RESERVATION
Prices Beginner Courses
Per person including equipment
All course prices per person and including equipment

| | |
| --- | --- |
| Group Course | Price |
| 3h | 130,00€ |
| 6h | 275,00€ |
| 9h | 385,00€ |
| 12h | 485,00€ |
| Supplement 3h | 96,00€ |
All beginner courses on shallow water lagoon

| | | |
| --- | --- | --- |
| Privatkurse | Privat | Semi-Privat |
| 2h | 160,00€ | 135,00€ |
| 4h | 295,00€ | 255,00€ |
| 6h | 425,00€ | 360,00€ |
| 9h | 550,00€ | 490,00€ |
| 12h | 700,00€ | 610,00€ |